our links with the COMMUNITY
Christmas Card Competitions
Mayor of Sunderland
Councillor David Snowdon is this year's Mayor of Sunderland and our Y3 and Y6 children took part as well as other schools in Sunderland. We are very pleased to say that Stelah won the competition and her winning design will be used this Christmas!
House of Commons - Sharon Hodgson MP
Our children took part in the MP's Christmas card design competition and although we did not win one of our children was the runner up in the Washington and Sunderland West Constituency. The judging and prize giving took place at the Washington Arts Centre on Friday 8 November where teachers and family members attended the event.
Bell Group Uk asked local schools to take part in their competion and Grace was the winner!
The Grange in Washington
On Friday 5 April 2019 the Green Goblins took part in a planting session at The Grange. We worked in partnership with 'Georgie' who prepared the raised bed so that our children could plant a variety of bulbs. It was a lovely sunny day and some of the residents watched as the children did the gardening work. We hope the bulbs will grown and turn the bed into a colourful and pretty area for all the residents to enjoy as they sit outside.
The Grange kindly donated t-shirts for the children and some nice refreshments!
Remembrance Day Events in Washington
Please see the poster below regarding information about Remembrance Day Events around Washington - 'Commemorating Washington Men and Women of the Great War'.
In Partnership with Northumbrian Water
On Tuesday 25 July 2018 six volunteers from NWG redecorated our Y1 classroom. The project is called 'Just an Hour' where volunteers help out companies with different projects eg gardening. We would like to give a huge thank you to John Bollands who took charge of the project and lead his team to achieve fantastic results as you can see from the photos!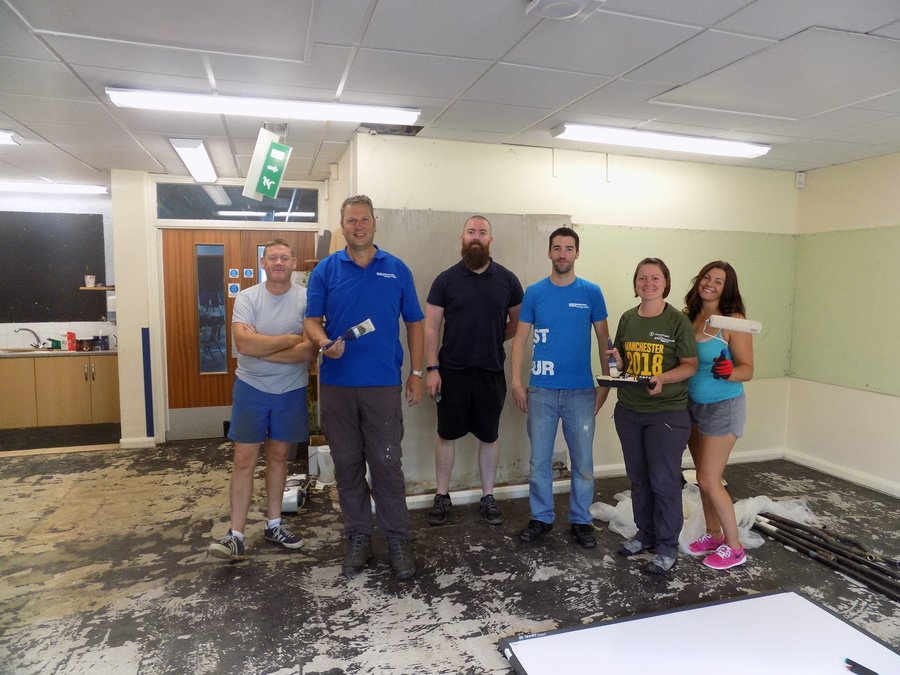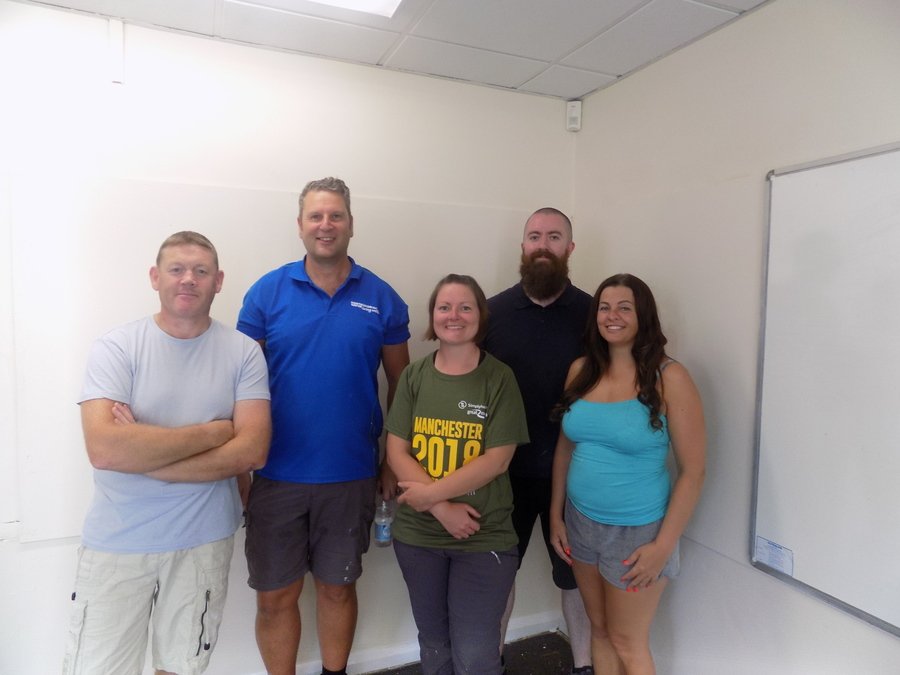 Memory Cafe
Parents and children are invited to attend Miss Tina's on 14.6.18 from 2.30 to take part in a "Memory Café" project with Washington Rotary.
Parenting Programme
We are very pleased to be able to offer a twelve week course beginning in April 2018 which has been funded through the Reeds Grassroots Fund at the Community Foundation. Mrs Boak will deliver the Incredible Years Pre-school and School Age Basic Parent Programme which is worldwide recognised. Parents will be trained on principles of video modelling, observational and experiential learning.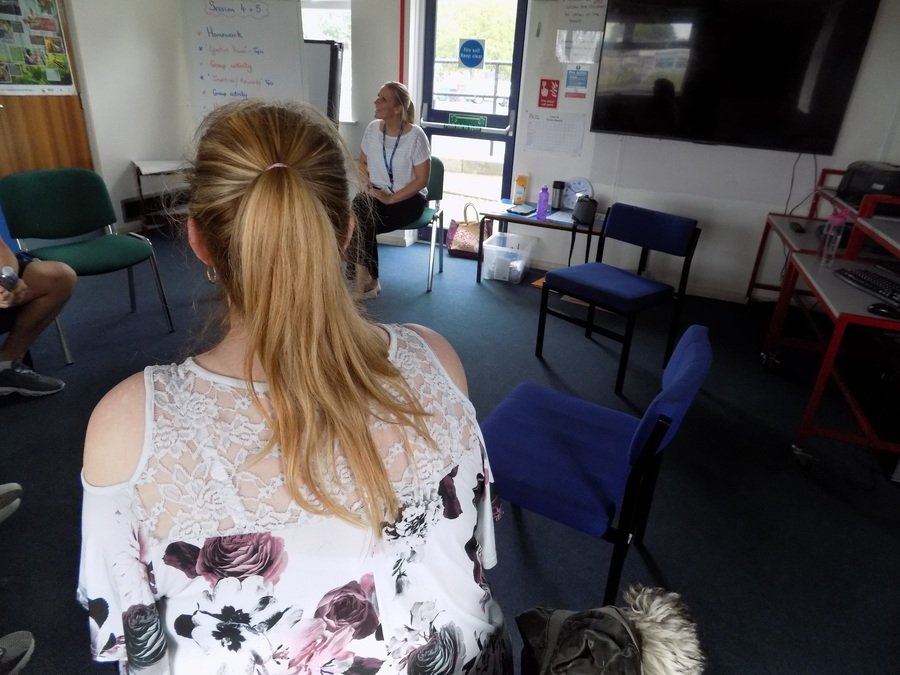 Place 2 Be - Circle of Security Parenting Programme
We are planning an eight week Circle of Security Parenting Group on Wednesday mornings from 17.1.18. The informal group will last an hour each week and include some DVD clips, chat and discussion. There will be complimentary tea\coffee and a breakfast snack at 9 am each week.
Green Start Inspiring little explorers Family Learning Course
We are pleased to offer a taster day on 17 January followed by a six week family learning course where parents work alongside their children with crafts and also produce a scrap book of their work. The course will be delivered by Groundworks North East and includes bug hunting, identifying trees, bird watching, healthy cooking and recycling. This is very much a 'hands on' course which we hope our families will enjoy!
Friday 17 November 2017 Children in Need
Thanks to all parent\carers for the non-uniform contributions that raised £75.80 for the above charity. Children wore amazing costumes and there were a few Pudsey's too!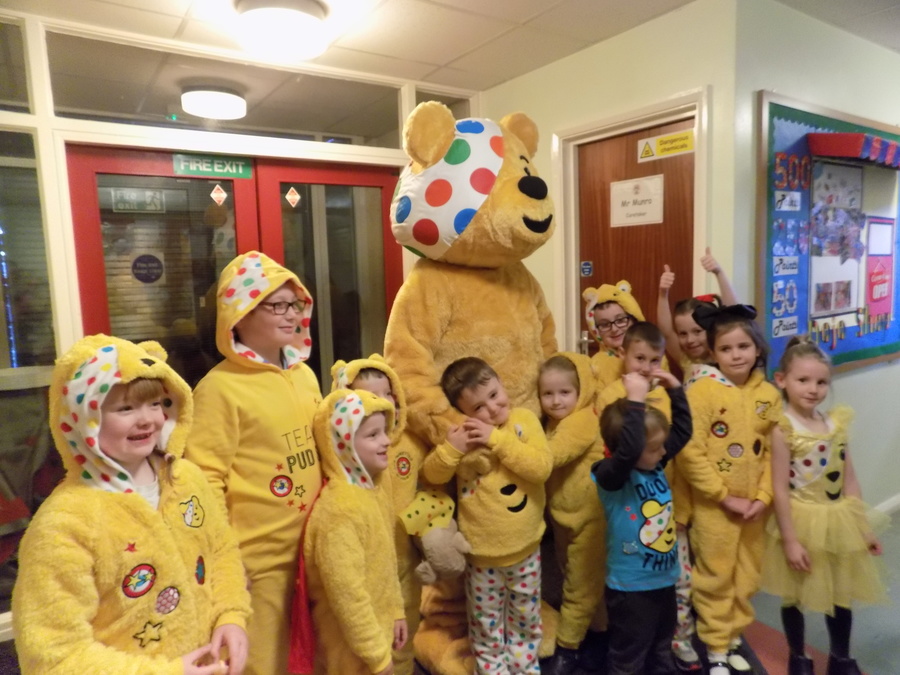 Monday 3rd July 2017 - Washington and Sunderland Community Sport Opportunities
Please see the links below for sports opportunity in the local area:
Tennis Squad Invite Letter Biddick Mar - Jul 17.pdf
Washington Junior Netball Club.pdf
Washington CC - All Stars Programme Poster.pdf
Tuesday 11th June 2017 - Community Litter Pick at Barmston Park @11am
We will be taking our year 5 class, school, council and gardening club to the local park in the centre of Barmston on Tuesday 11th July at 11am to carry out a litter pick of the area. This will be ran in conjunction with Gentoo in an effort to keep the local area tidy. Parents/carers are invited to attend the event and help out with the litter pick.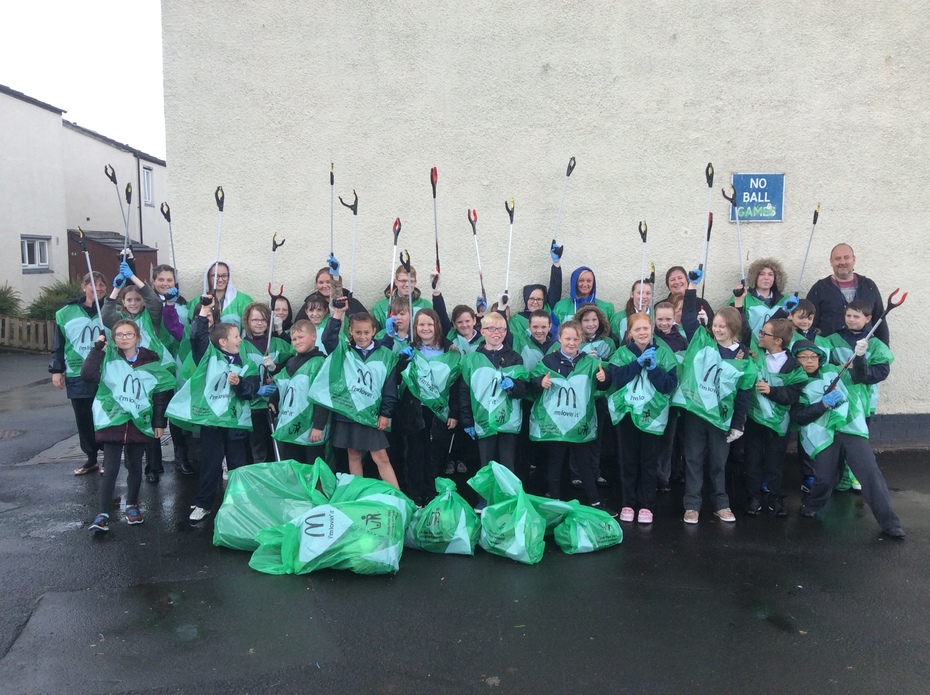 Little Derek's Top Scorer Award 2017
Congratulations to Derek on winning the award!
Click here to see U Tube video of Derek Russell
Daft As A Brush Charity
Barmston Village Primary School recently volunteered to design DAAB's brand new patient transport ambulance The children designed and submitted their work and suggestions for the name before the charity chose their favourite. Keep an eye out for 'Busee Bus' around the roads of the North East!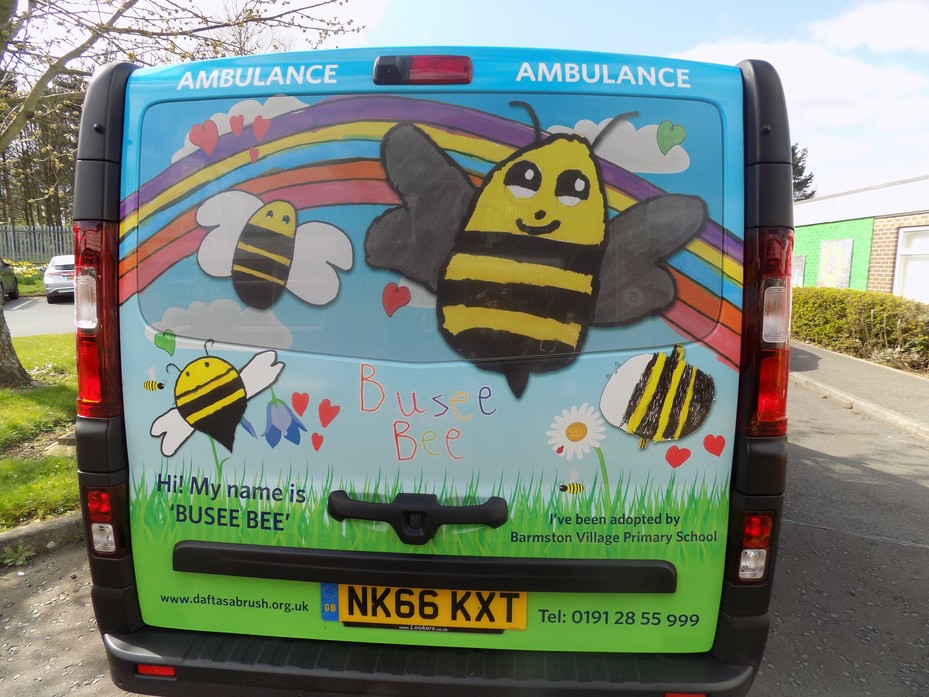 World Book Day 2017
On Thursday 2nd March 2017, the children came to school dressed as a character from some of their favourite books in celebration of world book day. Year 6 even visited The Grange care home to spread some of the fun were having in school!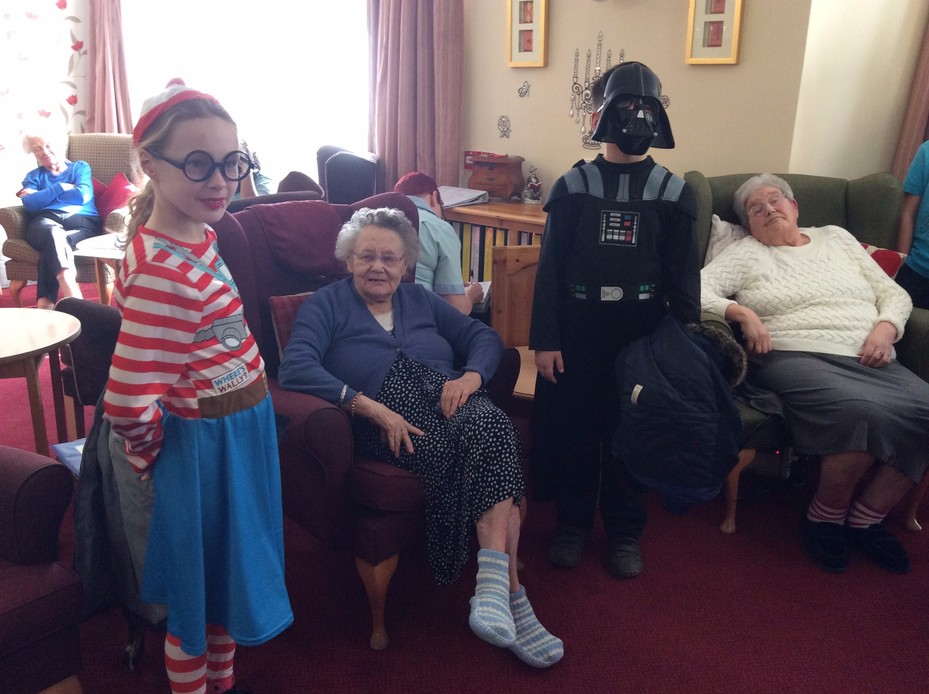 In Partnership with Northumbrian Water
On Monday 20 February 2017 volunteers from NWG came and 'tamed' our overgrown wildlife garden which can now be used by staff and pupils. The project is called 'Just an Hour' where volunteers help out companies with different projects eg decorating. We would like to give a huge thank you to Nikki Horler who took charge of the project and lead her team to achieve fantastic results as you can see from the photos!
A big thank you to Barmston Family Communty Group!
They kindly:-
Donated a basket full of goodies for the Easter raffle
Gave toiletries and chocolates for the Christmas raffle and then took the time to carefully group and wrap the items into splendid prizes!
Donated £290 to purchase football kits for our team who now look amazing in their new team colours which they picked themselves!