Eco-Schools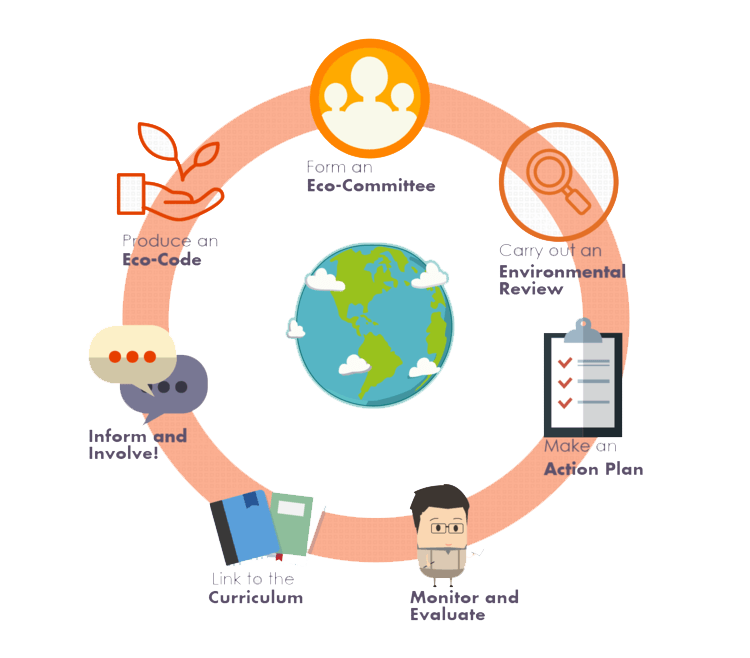 We are working towards becoming an Eco-School by following the Seven Steps to gain the Green Flag Award which involves the whole school and the wider community being involved. The programme is pupil-led and self-assessed at Bronze and Silver levels. For the Bronze Award we had to form an Eco-Committee which we have called the 'Green Goblins'. The committee members are pupils, teacher, teaching assistant and a member of the Senior Leadership Team.
Our first task was to conduct an Environmental Review of the school and form an action plan covering three Eco-Schools topics which have to be monitored and assessed.
Next, the Green Goblins looked at Eco-code samples from other schools and discussed the appearance of how it should look and what kind of environmental phrases should be included. The Green Goblins then asked their class mates to have a look at two codes and vote for the one they liked best.
Meet the Goblins!