COMMUNITY
Little Derek's Top Scorer Award 2017
Congratulations to Derek on winning the award!
Click here to see U Tube video of Derek Russell
Daft As A Brush Charity
Barmston Village Primary School recently volunteered to design DAAB's brand new patient transport ambulance The children designed and submitted their work and suggestions for the name before the charity chose their favourite. Keep an eye out for 'Busee Bus' around the roads of the North East!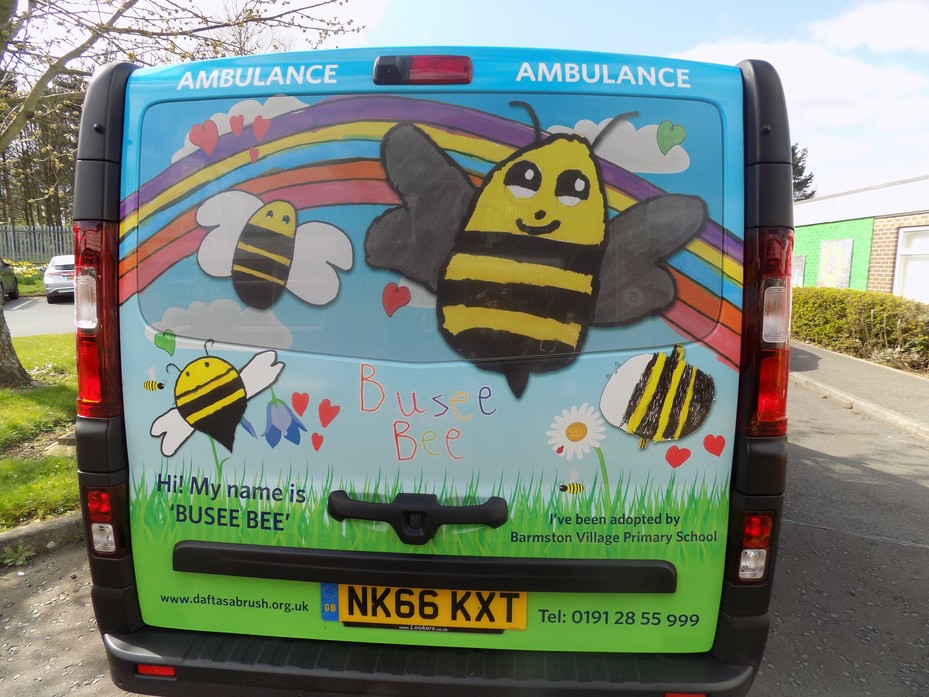 World Book Day 2017
On Thursday 2nd March 2017, the children came to school dressed as a character from some of their favourite books in celebration of world book day. Year even visited The Grange care home to spread some of the fun were having in school!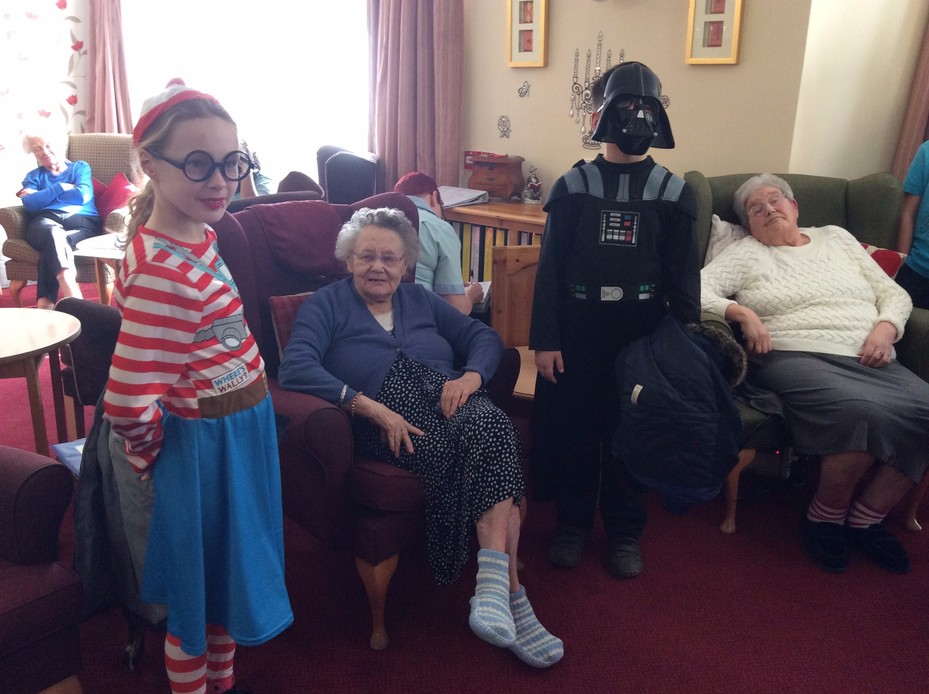 In Partnership with Northumbrian Water
On Monday 20 February 2017 volunteers from NWG came and 'tamed' our overgrown wildlife garden which can now be used by staff and pupils. The project is called 'Just an Hour' where volunteers help out companies with different projects eg decorating. We would like to give a huge thank you to Nikki Horler who took charge of the project and lead her team to achieve fantastic results as you can see from the photos!
A big thank you to Barmston Family Communty Group!
They kindly:-
Donated a basket full of goodies for the Easter raffle
Gave toiletries and chocolates for the Christmas raffle and then took the time to carefully group and wrap the items into splendid prizes!
Donated £290 to purchase football kits for our team who now look amazing in their new team colours which they picked themselves!